Sep 6, 2018
Heritage Welcomes Hamilton Baiden as EVP and General Manager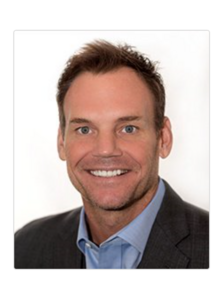 Heritage Health Solutions, Inc. (Heritage) today announced that Hamilton Baiden has been appointed Executive Vice President and General Manager, effective immediately. Baiden will have day-to-day leadership and oversight of business development and strategic planning. Baiden will report to Tonya Clark, chief executive officer, and will join the company's Leadership Team.
"Hamilton brings a deep knowledge of the specialty pharmacy market, a clear focus on innovation, and a proven track record of successful execution," said Clark. "I am confident he will build upon the company's solid foundation and continue to strengthen our ability to bring integrated health care solutions to government and self-funded entities."
"I'm very excited to join such a talented and diverse team," said Baiden. "Along with my colleagues, I look forward to launching Heritage into new innovative levels of quality that continue to deliver on our mission of providing quality patient care and outstanding healthcare administrative services."
Most recently, Baiden was executive vice president of sales at Avella Specialty Pharmacy (Avella), where he grew annual revenues over 1000 percent. During Baiden's 13 years at Avella, he implemented successful sales strategies at all levels of engagement. He also served in various roles for prominent pharmaceutical sales companies, including MedImmune, Serono, and Daiichi and Sanofi. Baiden received his undergraduate degree from The Citadel in Charleston, South Carolina.
https://www.prnewswire.com/news-releases/heritage-welcomes-hamilton-baiden-as-executive-vice-president-and-general-manager-300708132.html